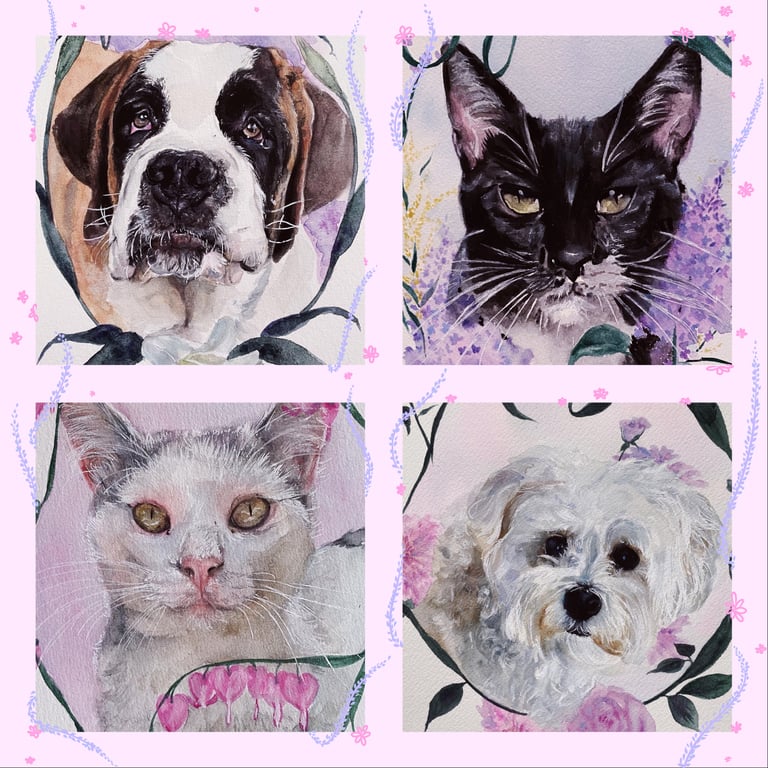 (Starting in April, I will be opening limited portraits on the first of each month and sending them out by the very end of the month~ 10 or so spots! If it takes a bit for spots to fill up, shipping may be delayed)
9/10 June spots are open!
I appreciate your patience and support very much ♡
Portraits can take up to 8+ weeks to be completed depending on order of purchase and workload~
♡ 9x12" or mini 6x9" watercolor portrait
♡ flowers / greenery of your choice
♡ name included
♡ pets of all kinds welcome!
♡ an additional pet within one larger painting is $25. If you'd like separate paintings, purchase more than one 🌿
♡ Mini 6x9" option is available for only one pet!
Please email me your favorite pet photos (higher the quality, the better), pet's name (double check spelling!) and flower / plant preference~
autumnlynnart@gmail.com
Thank you for your patience! I paint a lot of love into my work,
Autumn Lynn ♡